Meditations from the Symbiocene
touch, postnature, ecological futures
Meditations from the Symbiocene is an immersive science fiction experience that explores how touch and embodiment can be a way to navigate virtual spaces. The VR experience takes place inside a post-anthropocene ecology where visitors are guided on a somatic journey into the bodies of the alien organisms within it. What is pleasure from a non-human perspective? What is the future of intimacy in virtual spaces? The meditations will reflect and speculate on what lies beyond a human centred understanding of the world to tell a story that reconsiders who we give agency to.
In collaboration with Alex Scobie
This project was developed during the 2022 Summer Session at V2 Lab for Unstable Media, supported by the Goethe Institute.

Shown at V2 Test Lab, 8. September 2022

https://v2.nl/archive/people/michelle-o-higgins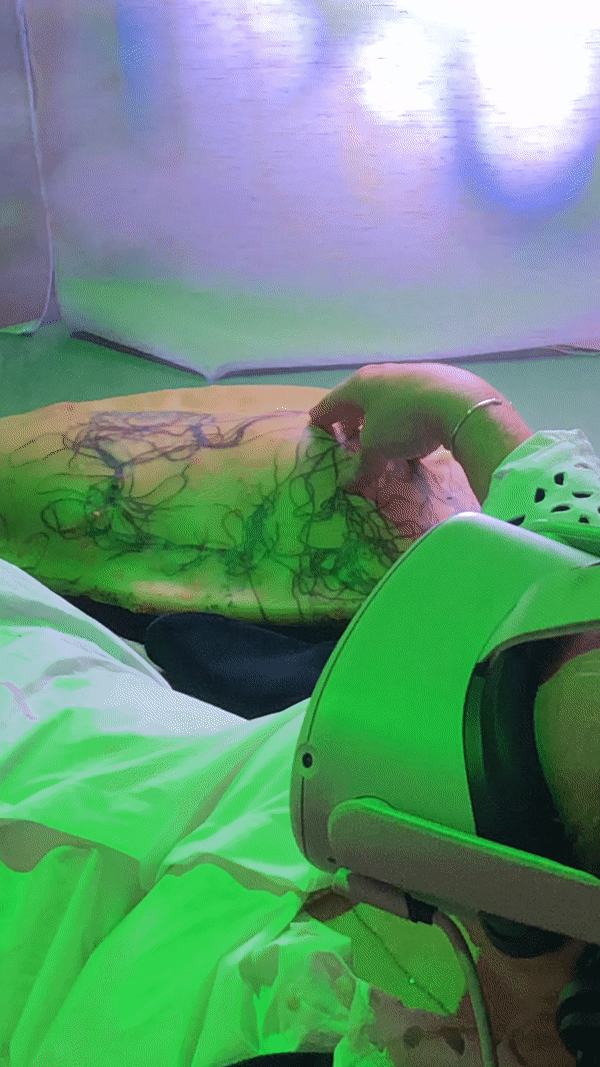 Developement and process
Hardware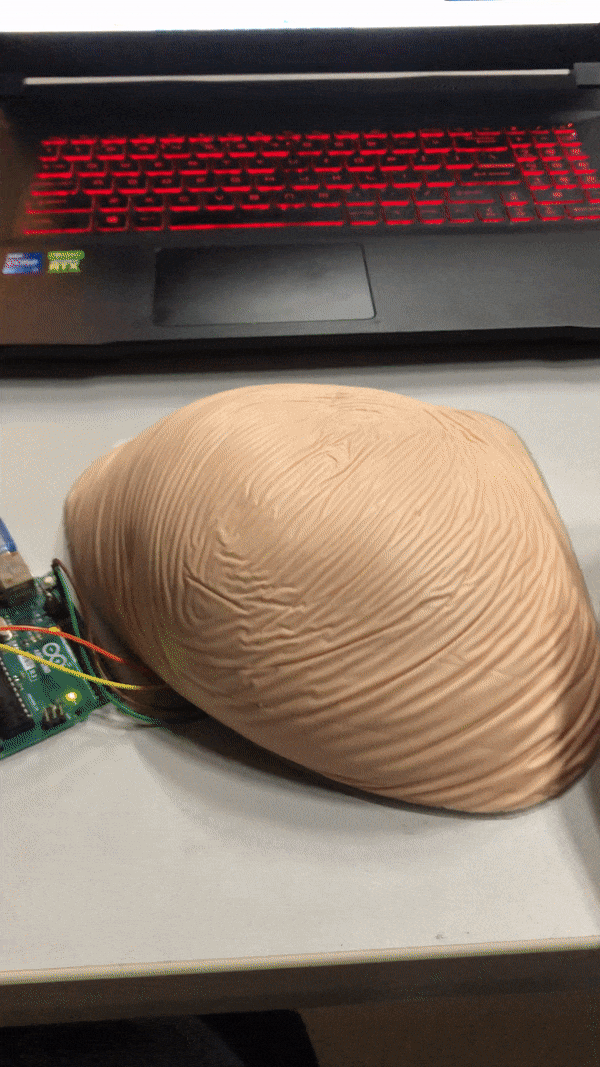 Controlling the rotaton of digital assets inside Unity with hardware sensors, using OSC messages to send aruino data from maxmsp into the game engine. The silicon pad is fitted with a gyroscope that senses rotation when pushed and massages.


Software

3D Modelling (Future Fossils)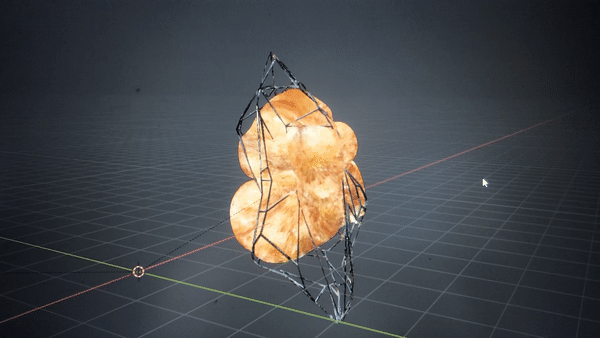 3D assets for the Unity world being created inside blender using cloth and collision simulations. Models of corals and fossilised crustaeans from sketchfab were 'inflated' inside wireframe models of various industrially manufactured objects, such as barrels, plastic bags, bottles, to create un/natural 'mutants'. The "natural" objects get distorted and mangled through the "unatural" ones, the process acting to metaphorise the beastly transfigurations that arise from our culturally maintained separations betwen huamns and nature. The process becomes an industrial manufacturing of fossils from the future, these blender simulations taking on their own allegory as timelapses of a speculative evolution of nonhuman being through a humanly manufactured environment.
Materials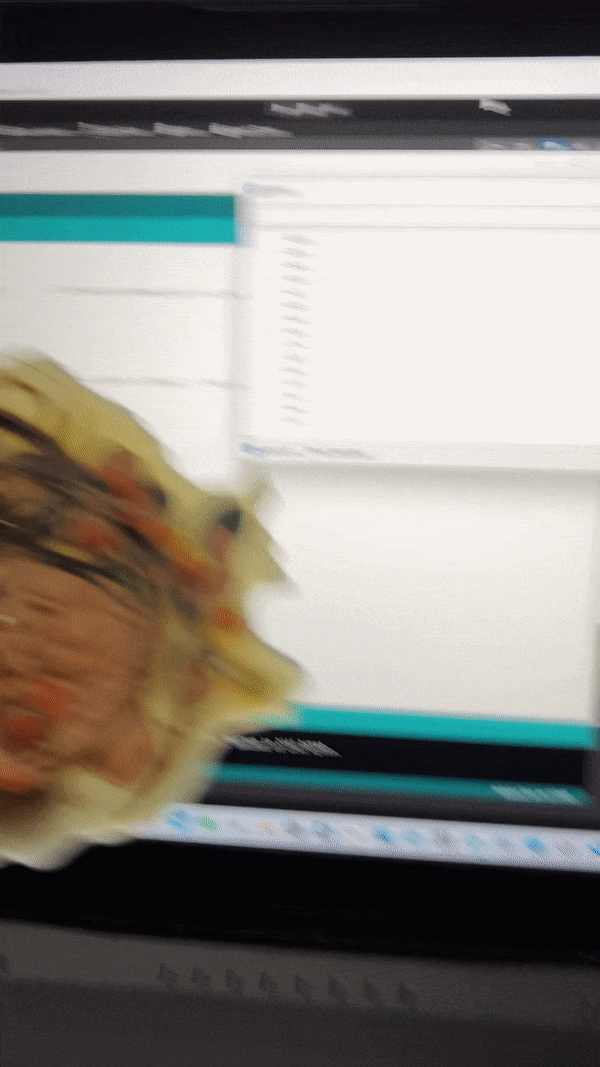 Testing conductive touch latex to be installed over the silicon pads to add a more delicate 'grazing' sensativity to the controllers.